Elbow
Elbow Joint Replacement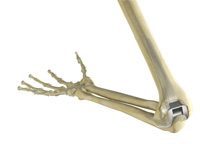 Elbow Joint Replacement, also referred to as Total Elbow Arthroplasty is an operative procedure to treat the symptoms of arthritis that have not responded to non-surgical treatments.
Cubital Tunnel Release Surgery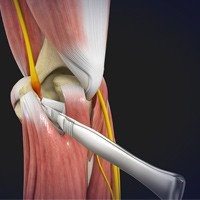 Cubital tunnel release surgery is the surgery to correct the cubital tunnel syndrome. Cubital tunnel syndrome, also called ulnar nerve entrapment is a condition caused by compression of the ulnar nerve in an area of the elbow called the cubital tunnel.
Ulnar Nerve Transposition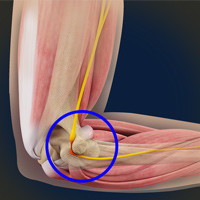 The ulnar nerve is one of the 3 main nerves in the arm that travels down from the neck through a bony protuberance inside the elbow (medial epicondyle), under the muscles of the forearm and down the hand on the side of the palm, towards the little finger.
Arthroscopic Tennis Elbow Release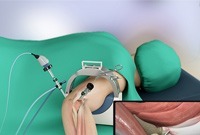 Tennis elbow, also known as lateral epicondylitis, is a condition characterized by elbow pain due to overuse or overstretching of the elbow. The pain is caused from damage to the tendons that join the forearm muscles to the elbow.
Ligament Reconstruction

The elbow is a complex joint of the upper limb formed by the articulation of the long bone of the upper arm or humerus and the two bones of the forearm, namely, radius and ulna.
Arthroscopic Debridement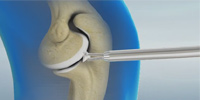 Coming soon
Other Treatments List